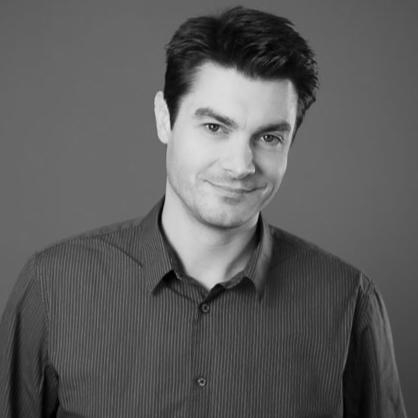 People say that you should focus on one thing and do it well. I do. I am a film editor and colorist. To me, they both go together. It's like building a car. The editing is the construction and then adding the color is finishing it with paint.
I grew up in Melbourne Australia and began my career as a Graphic Designer. I have always had a love for film making since I was very young but it wasn't something that I thought of as a serious career. An opportunity opened up to work with video and I grabbed it with both hands and haven't looked back. I have over 18 years experience working in the industry making training videos, corporate videos, TV Commercials etc. I have also cut numerous films and graded more footage than I can remember! I love crafting something that tells a story and resonates with the human soul.
Over the years I have worked on multiple films including ALIEN ARRIVAL (Arrowhead), QUANTA, REHAB, TELEPATHY, AFTER and much more. In 2016, AFTER was nominated for 13 awards in Los Angeles. I was up for Best Editing and Best Sound Design and took home the award for Best Sound Design.
Just because I am an editor/colorist, that doesn't mean I can't produce a full project for you. I can! I have a team of professionals (Cinematographers, Directors, etc) who I use who excel in their fields. I look forward to hearing from you so we can bring your dreams to life.
I am currently living in Redding, California as a freelance artist. I am able to take your footage and create something that engages your audience. From, editing, color grading and sound, trust that your project is in good hands. My tools include AVID Media Composer, Premiere Pro, DaVinci Resolve and AVID Pro Tools.
Click here to view my film credits.